Offering all the luxury and sophistication you
deserve for the happiest celebration of your lives!
Dream weddings start with your perfect vision, and only Bonura Hospitality can make that vision a reality.
We Consult with you every step of the way to create memories beyond what you could have ever imagined.
If you are looking for the best wedding venues in the Hudson Valley, you have come to the right place.
Elegant Events on the Hudson
Where Love Always Wins

The Grandview is an Award Winning Wedding Venue in the Heart of the Hudson Valley. The Grandview is perfect for the most elegant of events and offers one-of-a-kind personal service matched with over 30 years of catering experience.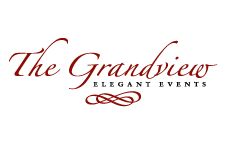 Make Every Moment Extraordinary
Unmatched Luxury Without Compromise

Nestled along the majestic Wallkill River, West Hills Country Club offers a complete vacation experience for your upcoming wedding. West Hills provides you with a unique experience, elegant facilities, outstanding service, and the perfect backdrop for weddings and events.