Hudson Valley, NY – Group Tours
For over three decades, the Bonura Hospitality Group has catered social and business events for groups ranging in size from 50 to 1,500. We offer the perfect setting for group tours with two waterfront restaurants, Shadows on the Hudson and Blu Pointe, as well as the full-service Poughkeepsie Grand Hotel.  Each location features meticulously manicured landscaping, indoor and outdoor settings, extraordinary food, unrivaled service and attractive packages to fit every budget.
Shadows on the Hudson
845-486-9500 |

176 Rinaldi Boulevard Poughkeepsie, NY 12601
Shadows is the ideal setting to host a truly elegant event or an intimate, less formal gathering. Our building is perched on a cliff 40 feet above the Hudson River and just 50 feet from its eastern bank. This prime location affords us one-of-a-kind, truly grand views of the Mid-Hudson Bridge to the north and miles of open river to the south.
Shadows incredible menus offer a broad selection of choices that will appeal to everyone's taste from groups ranging from 20 to 100.
Download our Group Tour Dinner Package >
Download our Group Tour Lunch Package >

Blu Pointe
845-568-0100 | 

120 Front Street, Newburgh, NY
Set on the Historic Hudson River, Blu Pointe offers something for everyone. The temperature controlled walk-in wne room holds countless new and old world wines, and serves as a dramatic backdrop to our cozy lounge and dining room complete a blue stone fire place. Blu Pointe offers a farm-to-table menu featuring fresh seafood & prime beef, a raw bar station in our cocktail lounge, private dining rooms, local craft beers & spirits, and a riverside outdoor bar with live acoustical performances. Blu Pointe can accommodate any size group ranging from 25 to 350 people.
Download our Group Tour Package >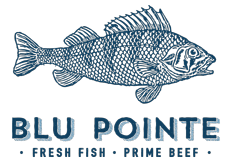 The Poughkeepsie Grand Hotel
845-485-5300 | 

40 Civic Center Plaza, Poughkeepsie, NY
The Full-Service Poughkeepsie Grand Hotel is surrounded by historical landmarks and modern industry. Our elegant high-rise hotel commands a spectacular view of the majestic Hudson River, Mid Hudson Bridge and distant Catskill Mountains. Our spacious Standard Guest Rooms are designed and recently renovated with you in mind. To make your stay as comfortable as possible, our 200 room hotel feautres an ample number of double-double rooms.
As you walk through the front doors of our newly renovated facility you are greeted with our luxuriously decorated lobby. The Hotel's front desk is also located here where our friendly staff is happy to assist at all times. Beyond the front desk sits the Market Street Bar & Grill. Promoting an upscale dining experience in a lounge atmosphere, our top shelf bartenders can provide you with a signature cocktail or feast from our brand new menu of grilled items.